Welcome! Our goal is to help our children become true disciples of Jesus Christ by: building relationships with them, Being examples for them and teaching them God's Word.
Children's Ministry Director - Annette Zimmerman
Reach out to Annette at to learn more about all the children's programs that FRC has to offer!
Sunday Mornings
Nursery
We offer Nursery to children ages 0-2 during morning worship! We have 2 nursery rooms, one for infants and one for toddlers. You will find these rooms in the Welcome Center which is right outside the sanctuary.
Children in Worship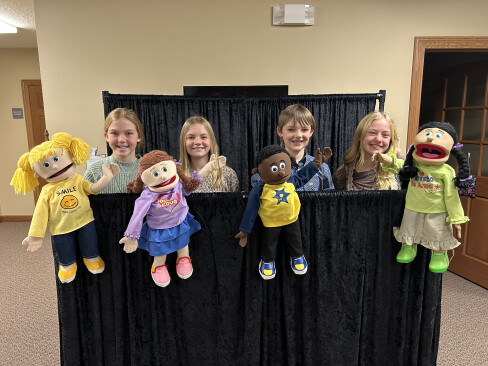 Our Puppet Ministry during Children in Worship - pictured above is Abigail B, Bristol H, Bryson H & Katelyn N
Children in Worship is offered to children ages 3 years- Kindergarten. After the children's message, the kids will be dismissed to Children in Worship activities, which meets in the basement of the new addition. There, the kids will memorize Bible verses, hear a captivating Bible story, make a craft, and have a snack! After Children in Worship, kids are then dismissed to Sunday School. If your child does not attend Sunday School, you can pick up your child in the Children in Worship area after morning worship!
Sunday School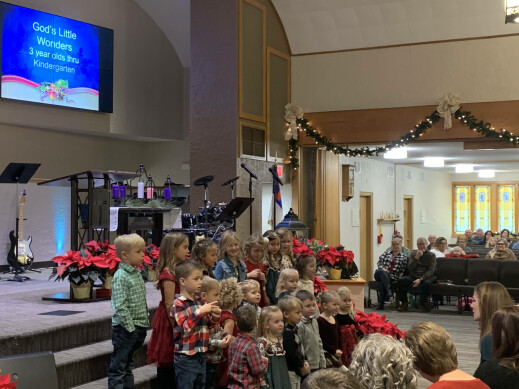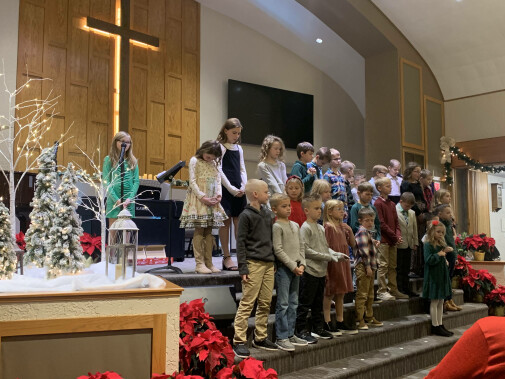 2022 Christmas Sunday School Program pictured above!
Sunday School is offered to all kids ages 3 and above. Sunday School meets every Sunday after morning worship throughout the school year in the basement of First Reformed Church. Sunday School is split into 4 departments:
God's Little Wonders- Ages 3-Kindergarten meet in the classrooms on the East side of the church basement for opening exercises each Sunday.
Faithseekers- 1st-5th grade meet in the classrooms on the West side of the church basement for opening exercises.
Youth With Heart- 6th-8th grade students meet in the Lighthouse
Souls Ignited- 9th-12th grade students meet in the Well. 9-10th grade students are on the west side of the Well (near the stage), and the 11-12th grade students are on the east side.
We take an offering in each department every week. You can pick up your kids from their classes at 11:30. Sunday School is a place for kids to learn and grow in their relationship with Jesus!
Wednesdays
S.T.A.R.S.
(Spiritually Teaching and Reaching Students)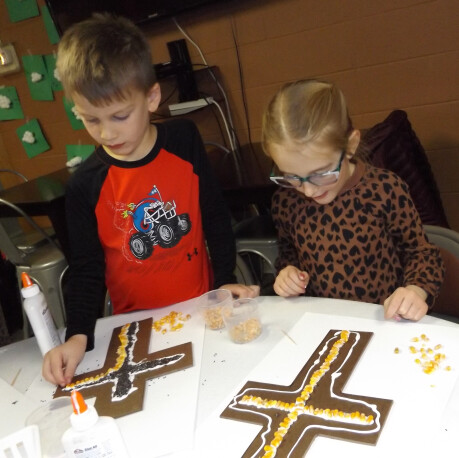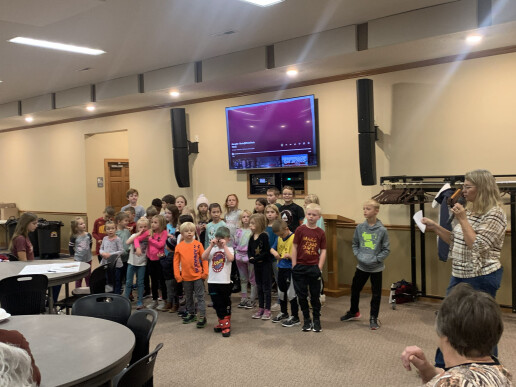 STARS is our after school program for any child in Kindergarten-5th grade. STARS meets from September-November, and then January-March. At STARS, kids will get a snack, memorize Bible verses, learn Bible stories, make some crafts and do some awesome experiments all the while learning more and more about Jesus. Every 4 weeks the kids and their families are invited for a meal where the STARS kids will put on a program for their parents!