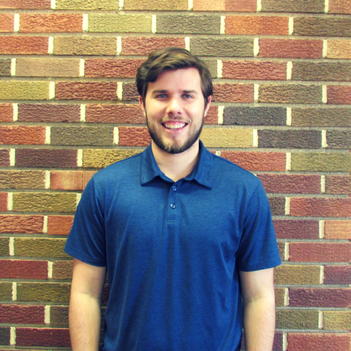 Jeff Knouse
Director of Christian Education and Youth Ministries
Office: 641-594-2935 ext. 3
Mobile: 563-299-7423
Jeff Knouse is our Director of Christian Education and Youth Ministries at First Reformed Church. He is originally from a small town in eastern Iowa called Wilton (Go Beavers!). His two loving parents, Mark and Lora, raised him alongside his younger brother Erik, who attends Simpson College. In high school he was very involved with athletics, playing four sports as well as being involved in both the band and choir. He attended United Methodist Church of Wilton where he participated in both Sunday School and youth group. Throughout high school he was also heavily involved in a ministry called Young Life, which is an outreach ministry to high school students. Through Young Life he found a life in Jesus and it set him on track to where he is today.
Jeff is an alumni of Central College where he majored in exercise science. Throughout college he was involved in campus ministries as a worship leader, Intervarsity, the campus activities board, and the A Capella Choir. During his time in college he helped start a chapter of Young life in Pella. Over the course of the past two years he, alongside other college students, have been going to Pella High to build relationships with teenagers to tell them about Jesus.
Jeff is married to Alison (Kretzinger) Knouse of Johnston, IA. The two met on a mission trip to Southern Texas, and have a passion for serving Jesus together. In his free time Jeff enjoys playing his guitar, spending time with friends, hiking/camping, and playing pick-up sports. One of the things he highly values in life is relationships; one of his favorite things to do is get together with people in coffee shops just to chat. He has a strong passion for youth and thinks that the adolescent years are some of the most important years of a person's life. Jeff absolutely loves the Sully community and the people of First Reformed Church!